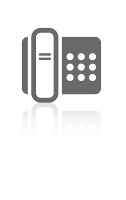 Fractel provides retail quality, carrier-grade termination at wholesale rates, offering unsurpassed reliability in addition to the best value in the business. Our Tier 1 carriers and proprietary Least Cost Routing (LCR) algorithms ensure not only the lowest cost but also the highest call completion rates.
Termination is our specialty and we have been providing it for years to many of the best names in the business. While many companies offer termination, nobody delivers like Fractel.
Highlights
G.711 & G.729
T.38 Fax
100% Caller ID
Reliable DTMF (Inband & RFC2833)
6/6 Billing
Jurisdictional, LRN rating
Fraud control
Searchable real-time CDRs
Redundant routing
Toll-free outbound compensation
Tell us more about what you need, and we'll provide a FREE test account!