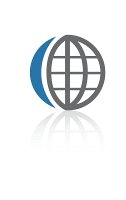 Fractel offers comprehensive A-Z international calling with extremely competitive rates. All of our routes are retail quality and offer 100% CLI and DTMF. Our international service footprint, call statistics, and rates are truly impressive, but many of our customers tell us that the feature they value most is our extensive suite of fraud prevention tools. With Fractel, there is no reason to let fraud and fear of fraud interfere with your international business.
Highlights
Retail quality
50,000 A-Z routes
G.711 & G.729
T.38 Fax
100% CLI
Reliable DTMF (Inband & RFC2833)
6/6 Billing
Extensive fraud prevention
Searchable real-time CDRs
Redundant routing
Tell us more about what you need, and we'll provide a FREE test account!